Book Tee Times Online
Online booking only
48-hour cancellation policy
Change/modify tee time fee $15 per player
No Walk Ons
Cancel request send to confirmation@angelesnational.com
From our superintendent:
Welcome to Angeles National Golf Club.
We are a non-overseeded hybrid Bermudagrass golf course. Our fairways and rough are considered warm season turf and will go dormant (turn brown) during the months of November through March.
Bermudagrass thrives in our climate and has many positive attributes. It is very drought tolerant, withstands high heat, many different soil and water types and it also holds up to high volumes of cart and foot traffic thus, making it a very desirable turf type for golf courses in our region.
Unfortunately, Bermudagrass goes dormant in winter months. The environmental trigger for this event is reduced daylight hours combined with average air and soil temperatures dipping well below 70 degrees and remaining there for an extended period of time. This cycle is very similar to our deciduous trees in our neighborhoods. Fall arrives, leaves on the trees change color, fall to the ground, thus entering their dormant period. Soon after, spring arrives, trees leaf out and the cycle continues.
Our golf course environment is constantly evolving.
We hope this better helps our valued guest to understand our winter conditions here at Angeles National.
Welcome back and enjoy your round.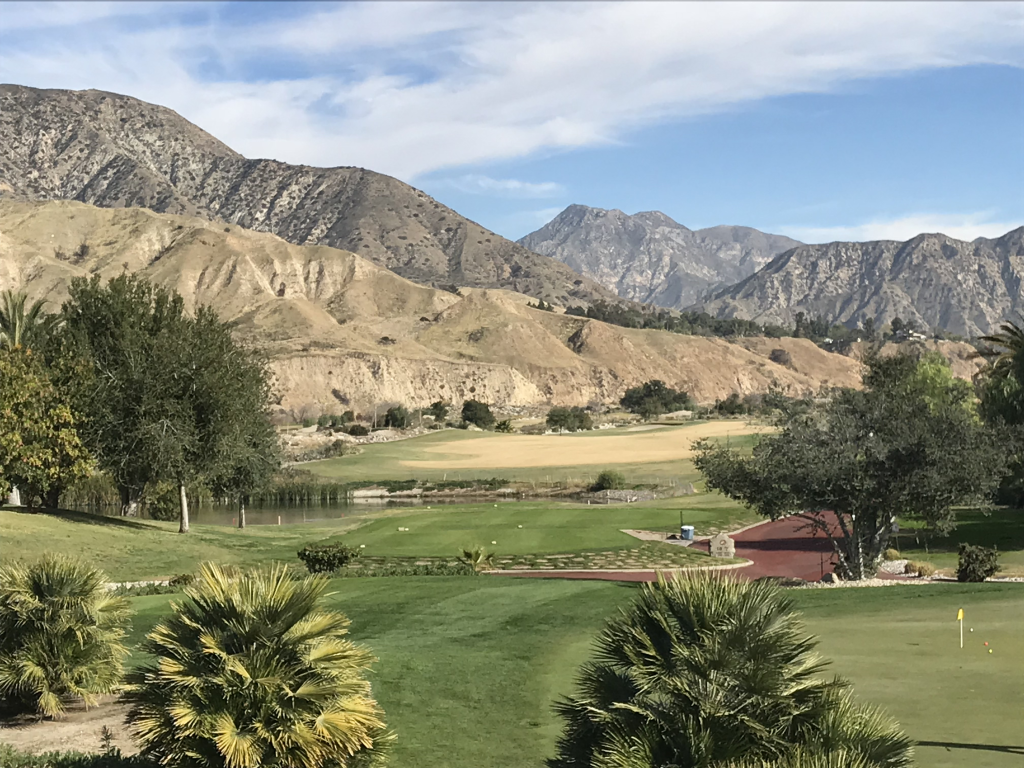 Please read our "New Operating Procedures & Guidelines" before your visit at Angeles National Golf Club. Our team members are working with guidance from health authorities to prepared to welcome you back for safety environments. There will be changes you should be prepared for when you are ready for your visit.